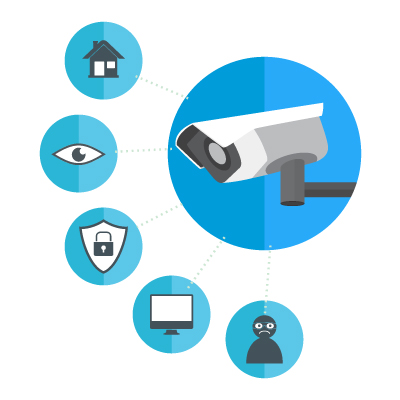 We all know that today's virtual world has turned an abode to millions of people. High security measures are a MUST for all IT business. Taking a keen note on this requirement Bard Roy Infotech Pvt Ltd has laid a special emphasis on kind of security solutions. We aim at providing smart and intelligent solutions to protect your company from any growing threats. We are here to deliver robust security services and solutions for your IT needs and infrastructure.
Our years of experiences have helped us reach a wide number of clients all across the globe. Our CCTV security system solution is exclusively designed to meet your company's needs. We install and maintain CCTV security systems for both medium and small companies and big institutions as well. To meet your business needs we design the best security system.
In this world where security plays an important role, everyone is looking for safety and security measures by adopting the latest technology security surveillance products. Bard Roy is a hub of extensive range of IT products where CCTV security systems are available. Our aim is to provide incomparable products and services at inexpensive rates. Each of our state-of-the-art safety and security systems are custom designed and prevent all unauthorized access. Just let us know what security service you need for your organization and our experts will take care of the rest.