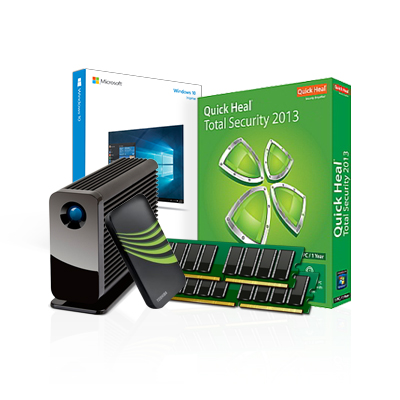 The IT industry has been witnessing increased complexity in today's IT products. These days the hardware and software support centers have grown in number to solve the issues. In this global practice, Bard Roy Infotech Pvt Ltd is ahead of other service providers. Backed by reliable asset management and proactive support, we provide round the clock services to our customers. Our rendering solution design and professional service across Server, Data, Storage, Video and Security verticals has enabled us to reach a wide range of customers.
As security has been a major concern of the IT industry, Bard Roy Infotech Pvt Ltd has come up with solutions that can fight all threats. Our focus is to maximize the network performance, integrate technologies and deliver cost-effective solutions. Bard Roy's solutions encompass an array of client's needs right from strategic planning, hardware and software solution to web-application hosting and network management.
At Bard Roy Infotech Pvt Ltd, we treat each of our employees with the best possible services. You will find our highly trained, fully dedicated and certified technicians eagerly waiting to get your problem resolved. We are proud to find such professional and courteous experts as a part of our team. Bard Roy has been termed as an excellent provider of IT/computer consulting services. Our 24*7 customer support service is there to take care of your needs. It is our scalable and hardware and software support that helps you achieve more.