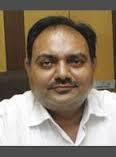 Having started his business in 1995, Pradeep Jhawar, Director, Bard Roy Infotech partnered with Microsoft and HCL initially in 1996 and started their business in Kolkata. With his efforts to create a niche for himself in IT world, Pradeep has to face lots of ups and down during the initial stage of business. He informs, "The availability of the IT products in the 90s was not much and credit period was very long. People did not have the faith on machines, so it was difficult to do the business."
While overcoming all odds, Pradeep business started growing from 1997 despite all odds, he has developed his business in the region and has now become of the sought after solution providers in Kolkata.
What is the present focus of the company?
We have separate divisions in our company who takes care of the business. During this tough time our Kolkata business has decreased. To progress we have moved out from Kolkata and are focusing on markets in Bihar, Orissa, Jharkhand and North East in the first phase. We have to move out to grow.
What are the solutions you are offering?
Presently we are offering server, storage, networking and software solutions. We are partners with HP for our commercial business, desktop, laptop and thin clients, with Microsoft we are offering solutions in OEM products, licensing, services on Microsoft products, server and storage are the solutions on offer.
Which are the potential verticals for your solutions?
I see potential in every vertical. On workstation front we are seeing potential in education segment, in storage and server front government is giving us good business, for networking solutions we are targeting campuses as today every campus wants to be Wi-Fi enabled. Since we are not seeing any growth in corporate so we are moving out of Kolkata as we do not see any manufacturing growth in the region. We are also giving our solutions in SMB space. We generate 30% from education, 30% from government, 30% from SMB and 10% from services with our solutions.
How is the market for your solutions?
We are doing fine in the market but I am not happy with the business in Kolkata as I am looking for more progress for my company. We want to give total solutions to customers so that the can get everything under one roof. As far as our expansion in other geographies is concerned we have applied for VAT number and are getting good number of enquiries from those regions.
What are the challenges that you see?
The main challenge is the language as it changes from region to region so funding the manpower in different areas is tough. In Bengal we do not have any issue but outside Bengal understanding the geography, understanding the language, understanding the market opportunities is a challenge. To overcome the challenge we are taking some strategic calls and sending the manpower to other geographies.
.
How do you approach the verticals?
There are lot of funds come from the central government so we tap these verticals directly. We understand which vertical has potential in which region and accordingly we tap the verticals. For eg. in North East we tap ONGC. We have understood the challenges and are overcoming them.
What is your go to market strategy?
Whatever solutions we are giving on HP front, Microsoft we are strong in those solutions and have more than 3000 satisfied customers.
What are some of the big activities you are focusing on at present?
We are focusing to give solutions to the customers. We have to be close to the customer to survive in the race. We need to understand the pain areas of the customers and accordingly suggest solutions to him.
Please share your technology vision for the next year and why do you have this technology vision?
Our vision is more towards IT enable services, to sell IT enabled products. Since the nation is going digital so you have to be equipped in providing enable services to the customers. People have the IT infrastructure and it is ready to use optimally.
What kind of vendors do you partner with?
For hardware we have HP and Dell on board, for UPS we have tied up with Eaton and Emerson.
What kind of growth are you looking at and from where is the growth likely to come from?
We are thinking of bottom line at present. We are seeing growth into services front.
Please elaborate on some of the big challenges in the market and how do you plan to overcome them?
New technologies are coming up so manpower has to be trained to understand the new technology and work for it. To train the manpower we organize training for them every week.
What are some of other geographies that you are looking?
In the second phase we are looking to tap Delhi and Mumbai for our business. We see 40% IT market in Delhi and 25% market in Mumbai for our business.
What kind of support you are getting from vendor community and what are your expectations?
We are present in the business from a long time and have been dealing with vendors since the inception of the business. We are getting good support from them as they want to grow with us and simultaneously we also want to grow with them. To stick together for longer durations we should be truthful to each other.